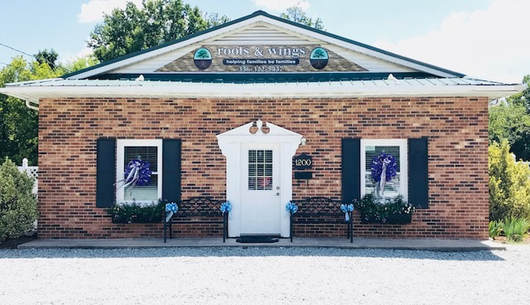 WE HAVE LEARNED:

• ALL families experience stress and ALL parents make mistakes.
• Parents(adults) are likely to have households similar to the household they grew up in.
• Children who experience trauma or adverse childhood experiences are more likely to smoke, abuse alcohol and/or drugs and engage in other risky behaviors.

WE HAVE ALSO LEARNED:

• ALL parents love their children and want to provide the best family possible.
• Most parents want to provide better parenting to their children than they experienced.
• Without understanding, teaching and coaching most adults repeat the parent model they grew up with.

roots & wings seeks to provide the understanding, teaching, and coaching to empower parents to accomplish the goal of providing the best home and family for their children.


---
About us...

roots and wings is a child and family advocacy program for families who are multi-agency involved and at risk for out of home or school placement. Our goal and basic philosophy is to "help families be families".

The principles and values of this philosophy include being strength based, culturally competent, putting the needs of the child and family first, partnering with families, providing services based in the community, accountability, and collaboration. roots and wings began in April of 2003 and have served hundreds of children and families with one-on-one advocacy, support, and provided education to community partners about the needs of children and families.

---
Board Members
Barnabas Jay-Board Chair
Felipe Blue-Board Treasurer
Kate O'Connell-Board Secretary
Evelyn McCain
James Roger Nelson, Jr.
Laura Burton
Jack Adams
Maggie LaRoe

roots & wings Ethics and Privacy

roots and wings of Person County, Inc recognizes the importance of protecting information that we collect from visitors to our site. This information is for internal purposes only, and we maintain appropriate security measures to keep this information private. Users can visit the site without revealing any information about themselves. If you choose to give us personal information - Name, Email Address, Telephone Number or Area of Interest, via the Internet for the purposes of correspondence, then it is our intent to use this information to contact you to respond to your inquiry.

If you tell us that you do not wish to have this information used as a basis for further contact, we will respect your wishes. We do keep track of the domains from which people visit us. We analyze this data for trends and statistics to help us improve our web site.

roots and wings of Person County, Inc takes precautions to keep the user information secure and will never share or sell such information to anybody.